Top 6 Tips for successful tendering of your project
Top project managers in India complete successful projects with the best collaborations in the field.
Do you know their secret?
We do!
As a leading project management team with several esteemed projects to our credit, we at SSACT, believe that a good tendering process is the secret behind the best practices in the field. When the tendering process is carried out with utmost efficiency, a project is given the chance to become a product of the most proficient professionals who help with the planning, execution, risk management and a complete end-to-end management of the project, across all areas of work.
A good tendering process helps you in:
Building a competitive team of experts who have an established experience,
Trying and testing new technologies and industry trends with new age professionals,
Achieving the highest cost efficiency without compromising the quality,
Getting exposed to new ideas and probabilities for the given project brief, among others.
Having known the benefits, the secret now lies in the ways in which a successful tendering process can be done. Read more and find out what other experts won't be telling you!
Stuck with a busy schedule? Worry not! You can contact our team of experts over a quick call and understand how a good tendering process can benefit your next project. Click here.
Use these tips and get great bids for your project:
1. Choose a tendering method suitable for your project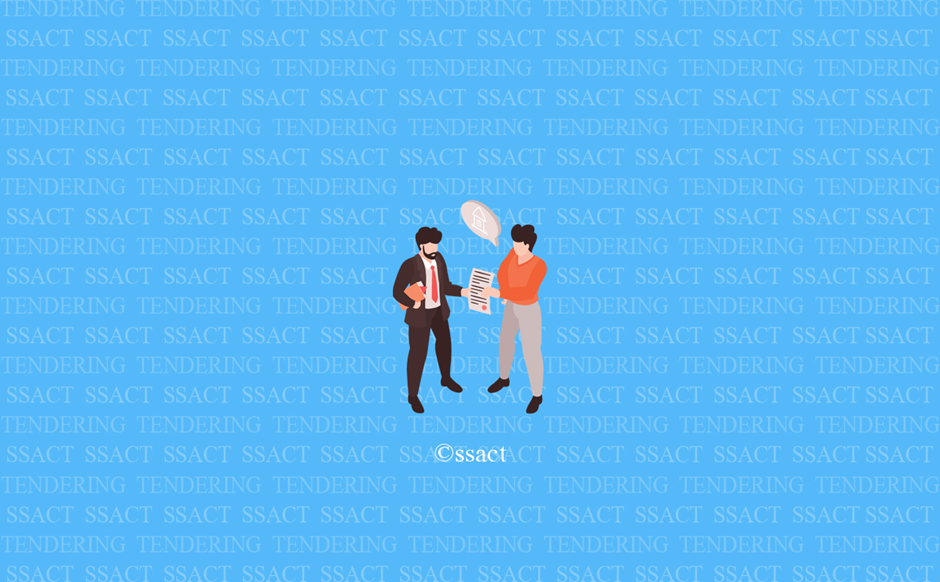 Tendering is as versatile as valuable. Choosing a tendering method suitable for the project creates a great impact in areas of work—use of modern methodologies, risk monitoring, benchmark solutions and other project-specific requirements need special considerations while scrutinizing bids.
You can view and compare the ideal type of tendering process suitable for different project typologies in the table below:
| | | |
| --- | --- | --- |
| Type of tenders | Type of Projects | Examples |
| | | |
| Open tenders, open to all bidders invited through newspaper ads etc. | Projects that call for high competition in terms of ideas, techniques etc. | Urban development projects, Sustainable buildings etc. |
| Closed or selective tenders, open to specific bidders who are selected based on previous collaborations, experience etc. | Projects that call for a specific area of expertise. | Upscale hospitality projects, Retail stores etc. |
| Two-stage tenders, open to bidders who are scrutinised by a two-step process such as Design Competition + Interview etc. | Projects planned on a large scale that include intense planning, structural complexities etc. | Government projects, Public structures, Low cost housing etc. |
| Negotiated tenders, inviting current bidders for additional requirements | Projects demanding an extension of the scope of work due to on-site factors, client interests etc. | Any project typology |
Still haven't found the type of tendering suitable for you? Drop your project details at contact@ssact.in and get expert advice from our team!
2. Select bidders by performing Pre-Qualification (PQ) exercises
In modern-day construction management practices, the selection process in tendering invites two types of bids from a bidder namely:
The Pre-Qualification (PQ) Bid
The Final Bid
Including a PQ bid along with the final bid helps in a quick and effective evaluation of the tenders. It calls for a document that ensures that the bidder meets the qualification criteria. One of the many points of focus in this bid includes:
Understanding the on-site possibilities via site inspection
Assessing the accessibility for transportation of resources
Familiarising the construction standards from the local bodies among others.
Comparison to past experiences around the execution of similar projects
Financial capability of the project
Much like any other document, it is important that the PQ bid is
Duly stamped & signed
Attested
If you are looking to select a vendor or contractor for your project, get your documents dealt by the experts who will take care of all the document requisites.
3. Create, collect and assemble tender documents to perform competitive bids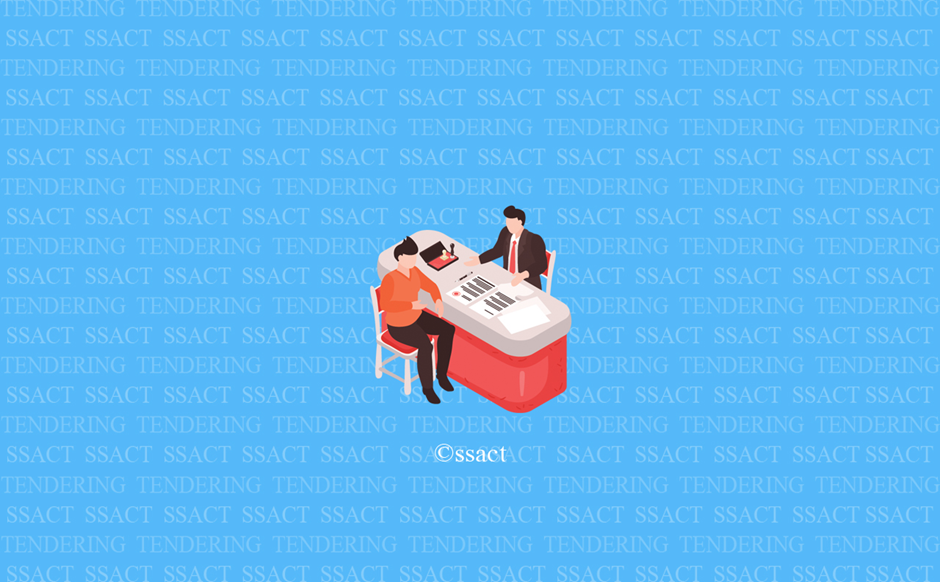 Tender documentation is a complex procedure that marks the crux of a tendering process. When done right, a documentation process can make things easier to understand and execute. It is usually done such that the documents are categorised with respect to the team to which it is shared—contractors, sub-contractors and clients come together for a smooth tendering process. The categorised documents include:
Design drawings
Specifications
Conditions of contract

General terms and conditions

Special terms and conditions

Bill of Quantities, along with estimate
If you're unsure about the requirements of your project, get a custom checklist from the best project managers in India.
4. Create techno-commercial comparatives
The techno-commercial comparatives are a tabulation-based system that analyses the technical and commercial conditions that are quoted by various tenderers. This data is obtained as technical and commercial bids respectively, that are duly signed and submitted by the bidders, along with the final bid.
At the end of the evaluation, a score is obtained, that helps in the identification of qualifying or successful bidders. In this score:
75% weightage is given to the technical evaluation
25% weightage is given to the commercial evaluation
Creating techno-commercial comparatives is found helpful for present-day projects of all types, given the unique set of requirements and a limited time allocation for tendering.
Not able to find time to understand all of this? Leave your project at our hands and make the best team out of competitive tenderers.
5. Look for achieving target price without affecting design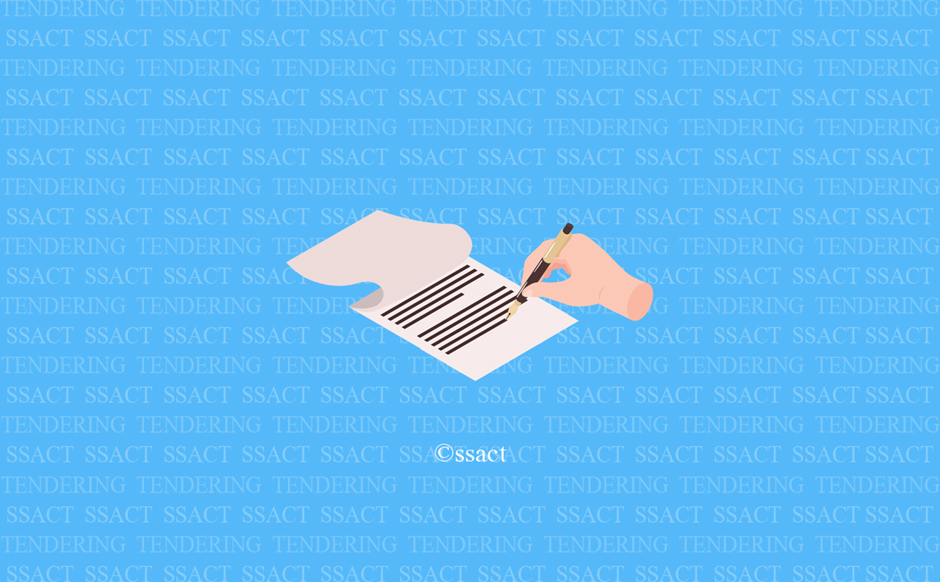 The areas of focus in a tendering process may differ from project to project, but there are certain strategies that are common for all—the cost being the first. This target for the overall project cost must be compared with quality, design limitations and other parameters to make a project smarter and future-forward. Looking for value and experience in the current work plans makes sure that:
Estimate is planned within the budget
The creativity of the design is unaffected
The core strength requirements are met with
Such practices are key to a client's satisfaction.
6. Create an unambiguous agreement between both the parties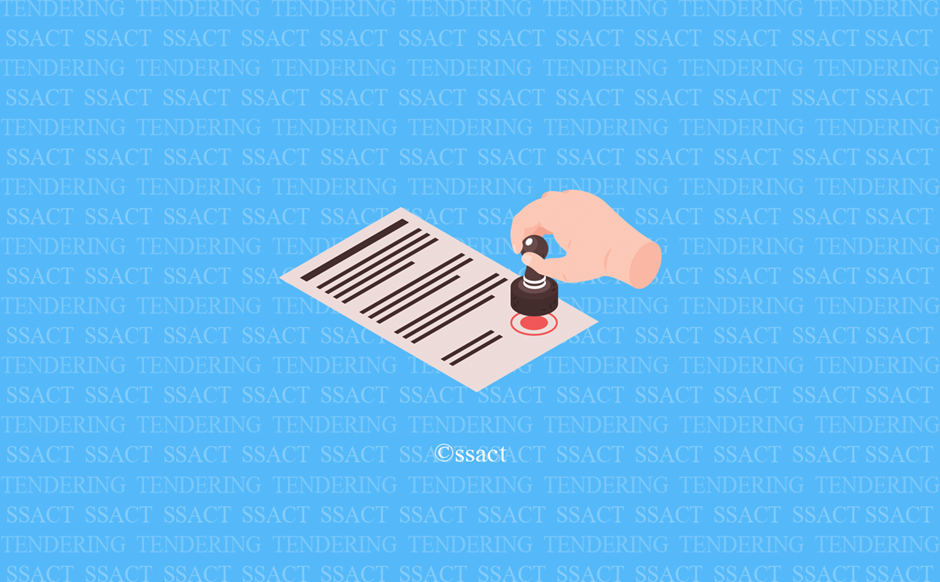 Tender agreements bind two parties for working on a project. In such an important document, legibility and transparency are expected the most, to give an unambiguous understanding of all the information contained in it. The common expectations include:
Clear listing of the general, special terms and conditions of a contract
Highlighted information such as deadlines and other constraints
Mode of resolution preferred in case of conflicts
Duly signed technical documents such as Bill of Quantities etc.
Duly signed and stamped official documents like minutes of meeting etc.
The series of clauses and annexures as required by the project
among others.
The different annexures that should not be missed in the agreement include:
Annexure of Timeline
Annexure of Quality
Annexure of Safety Assurance
Labour Histogram
List for team deployment and role matrix
List of machineries/equipment
Creating such an agreement concludes a tendering process that carries its benefits all across the project cycle.
When you follow such a successful tendering process, you'll be ready to finalise the work order and have a kick-off meeting with the on-site members such as Project Managers, Contractors, Vendors and other teams involved in the project.
Tell us when you are ready. Contact us here for your next project.